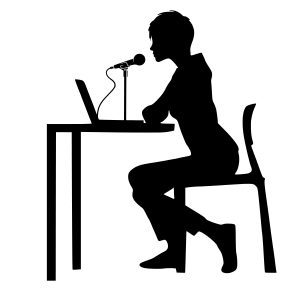 Podcast editing and post production were a natural addition to my services when I began my own business in 2020. I already had years of professional audio experience at SmithLee Productions, engineering thousands of projects for non-profits, corporations, publishers, and TV and radio commercials.

Technology has continuously changed over the course of my career, providing better and better tools. I have always had a passion for audio work, and I truly enjoy using my skills to help my clients create high quality shows for their audiences.
Here are some of the "nuts and bolts" of my podcast production services:
Removing "um's", stumbles, filler words and extended pauses

Maintaining a natural conversational pace with all edits

Audio processing, such as EQ, compression, de-essing

Advanced noise reduction/removal


Adding intros, outros, commercials, bumpers

Sound effects and sound design

Expert music editing


Balancing all audio levels, mixing and mastering

Meticulous attention to detail

Adding ID3 metadata and artwork to the completed file
Feel free to contact me for more info: sandralevysmith@gmail.com
Thanks!
Podcasts
"The Momwell Podcast" with host and psychotherapist Erica Djossa, who teaches strategies to help moms cope with the psychological and emotional load of motherhood. Weekly show originating in Canada, with over 2 million downloads
"Beautifully Complex" with host, author and speaker Penny Williams, who teaches positive parenting strategies parenting strategies for families with neurodivergent children. Weekly show with over 2 million downloads.
"Ready for Reading Podcast" Season 2. This podcast, presented by the United Through Reading organization, is a resource for military families to help strengthen bonds and grow stronger through the magic of reading.